Fifth Khelo India Youth Games 2022: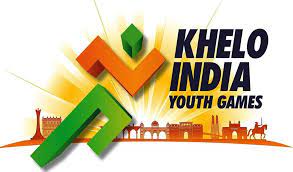 The Fifth Khelo India Youth Games 2022 is set to be organized in Madhya Pradesh from January 31 to February 11 next year.
The Fifth Khelo India Youth Games 2022 is set to be held in 8 cities across Madhya Pradesh
It would witness the participation of 8,500 athletes.
This edition will feature a total of 27 sports disciplines, with water sports being included for the first time in the history of the games.
Sports fields like Canoe Slalom, Kayaking, Canoeing, and Rowing will be featured at this edition.
Madhya Pradesh will be the fifth state to host the Khelo India Youth Games.
The previous editions were held in New Delhi, Maharashtra, Assam, and Haryana.
The 2021 edition was held in Haryana in June 2022 after it was postponed because of the COVID-19 pandemic.
The upcoming edition will feature a mix of Olympic, non-Olympic and traditional sports like mallakhamba.
Haryana won the first edition of the Games in 2018.
The 2019 and 2020 editions were won by Maharashtra.
The 2021 edition witnessed Haryana beating Maharashtra and winning 137 medals.