Khelo India Youth Games: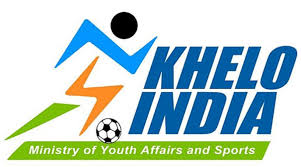 Four indigenous martial art forms included in Khelo India Youth Games:
The Khelo India Youth games were launched in 2018 as a multidisciplinary grassroots event for under-17 years and under-21 years.
Conducted annually, the best performers are given an annual scholarship of ₹5 lakh for eight years to prepare for international sporting events.
In a recent move, the Sports Ministry inducted four indigenous martial art forms — Kalaripayattu of Kerala, Mallakhamb of Central India, Gatka of Punjab and Thang-ta of Manipur — into the Khelo India Youth Games (KIYG).
Mallakhamb:
It is a traditional form of gymnastics performed with a wooden pole (made of wood from sheesham or Indian rosewood and polished with castor oil), a cane, or a rope.
Though Madhya Pradesh declared Mallakhamb the State sport only in 2013, it had been developed as a competitive sport since 1981, with rules and regulations introduced at the first National Championship that year.
Gatka:
It is a style of fighting with wooden sticks that originated in Punjab in the 15th Century.
The bana and chola are worn for ritualistic performances but when performed as a sport, the practitioner wears track pants and T-shirt, and the stick is no longer the size of a man.
Thang Ta:
It is a Manipuri art form.
It combines ritual, demonstration and combat and involves a variety of dance forms and warrior drills.
Kalaripayattu:
It is a Martial art which originated as a style in Kerala during 3nd century BC to the 2nd century AD.
The word kalari first appears in Sangam literature to describe both a battlefield and combat arena.
It is also considered to be one of the oldest fighting system in existence