ILO Monitor On The World Of Work : 11th edition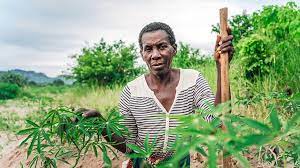 The ILO Monitor on the World of Work database provides access to several of the indicators related to the labour market.
Highlights of the ILO Monitor (11th edition):
In 2023, the global jobs gap i.e periods during one's professional career when s/he did not have secure, formal employment is projected to stand at 453 million people (11.7%), more than double the level of unemployment.
Low-income countries in debt distress face a jobs gap of 25.7% in 2023.
Some countries are facing complex and cascading crises, like natural disasters (e.g. the earthquakes in Türkiye and Syrian Arab Republic), which interact with broader global challenges and exacerbate labour market impacts.
Significant social protection policy gaps remain in developing countries, especially in low-income countries, including in regard to old-age pensions.
Only 38.6% of older persons in lower middle-income countries receive an old-age pension.
Recommendations:
Building a national social protection floor: For example, by expanding basic old-age pensions in developing countries.
This will act as a catalyst for inclusive sustainable development and decent jobs.
Policies and financial support: To build resilience and overcome the global employment divide.
Build global financial resources: The UN Global Accelerator on Jobs and Social Protection, and the Global Coalition for Social Justice can play a positive role here.