First G20 Infrastructure Working Group (IWG) Meeting: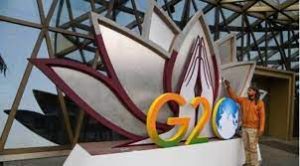 The first G20 Infrastructure Working Group (IWG) meeting under G20 India Presidency will take place in Pune, Maharashtra on 16th -17th January 2023.
Theme: Financing Cities of Tomorrow: Inclusive, Resilient and Sustainable.
The theme will focus on various facets of making cities economic centres of growth, financing urban infrastructure, building future-ready urban infrastructure, directing fiscal investments for unlocking private financing for energy-efficient and environmentally sustainable infrastructure and mitigating social imbalances.
The meeting will be joined by the IWG member countries, guest countries and international organizations.
The Department of Economic Affairs, Ministry of Finance, and Government of India will host the two-day IWG meetings, along with Australia and Brazil as the co-chairs.
The first IWG meeting in Pune would be attended by 65 delegates across the G20 membership, invitee countries and International Organizations.