75th Army Day: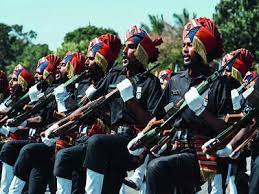 The 75th Army Day will be a first-of-its-kind event, taking place outside Delhi ever since the celebrations started in 1949.
About Indian Army Day:
India celebrates Army Day on January 15 every year to commemorate the achievements of the first Indian Commander in Chief of the Indian Army — General (later Field Marshal) K.M. Cariappa.
The Army Day is celebrated every year to honor Cariappa and the defence forces.
Until last year, the main Army Day parade was held at the Cariappa Parade ground in Delhi where Service Chiefs paid homage to the Indian Army.
The Army Day Parade showcases the evolution of various weapon systems held in the Indian Army's inventory.
Soldiers are also awarded with Gallantry awards and Sena medals on the day.
This year marks the 75th anniversary of Indian Army Day.
As part of an initiative to take major events to other parts of the country, away from the national capital region, the 75th Army Day was held in Bengaluru this year.