First Ministerial Meeting Of The India-EU Trade And Technology Council: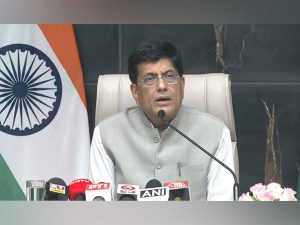 The first Ministerial meeting of the India-EU Trade and Technology Council will be held in Brussels on 16th May.
The meeting will be co-chaired on the Indian side by the Ministers for External Affairs, Commerce and Industry, and Communications, Electronics, and Information Technology.
Trade and Technology Council was launched by Prime Minister Narendra Modi and President of European Commission Ursula von der Leyen during Ms Leyen's visit to India in April last year.
Both sides established three Working Groups under the Council.
These are Working Group on Strategic Technologies, Digital Governance, and Digital Connectivity, Working Group on Green and Clean Energy Technologies, and Working Group on Trade, Investment and Resilient Value Chains.
Meetings of the three Working Groups have also taken place leading to the Ministerial meeting in Brussels.