First Waterbodies Census: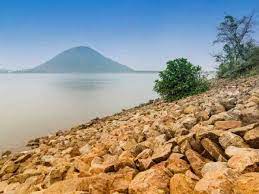 The Ministry of Jal Shakti recently released the report of its first-ever census of water bodies, revealing crucial insights into the country's water resources.
The census provides an extensive inventory of water sources in India, highlighting disparities between rural and urban areas and varying levels of encroachment.
The census of waterbodies was conducted in conjunction with the 6th Minor Irrigation Census for 2017-18.
It defines a waterbody as "all-natural or man-made units bounded on all sides with some or no masonry work used for storing water for irrigation or other purposes."
The census aimed to provide an inventory of India's water resources, including natural and man-made water bodies like ponds, tanks, lakes, and more, and to collect data on the encroachment of water bodies.
The census enumerated a total of 24,24,540 water bodies across the country, with West Bengal accounting for the most (7.47 lakh) and Sikkim the least (134).
West Bengal has the highest number of ponds and reservoirs
The top district in terms of waterbodies is South 24 Parganas in West Bengal.
Andhra Pradesh has the highest number of tanks
Tamil Nadu has the highest number of lakes
Maharashtra leads in water conservation schemes
The report highlights that 97.1% of the waterbodies are in rural areas, with only 2.9% in urban areas.
Most of the waterbodies are ponds, followed by tanks, reservoirs, water conservation schemes, percolation tanks, check dams, lakes, and others.
The census also collected data on the encroachment of waterbodies for the first time, revealing that 1.6% of all enumerated waterbodies are encroached, with 95.4% of encroachments in rural areas and the remaining 4.6% in urban areas.
A significant percentage of encroachments cover more than 75% of the waterbody's area.