Caste based Census : Bihar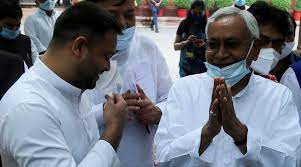 A multi-party meeting held in Bihar unanimously decided to start the caste-based census very soon after the proposal is placed in the Cabinet.
All parties which have representation in the legislature attended the meeting, chaired by Chief Minister Nitish Kumar.
It would be a "time-bound exercise and each and every detail of caste, sub-castes, community and religion will be taken care of for the development of all people".
Earlier, the Bihar Legislature passed resolutions twice for caste-based census and an 11-member all-party delegation too had met Prime Minister Narendra Modi to demand the exercise.
However, the Central government had rejected their demand saying it would be a "divisive exercise" but said "States can hold caste census on their own".
Once this exercise will be over in Bihar, the other States too may follow suit and the whole nation will be covered", the Chief Minister, Nitish Kumar, said.