Flash sales: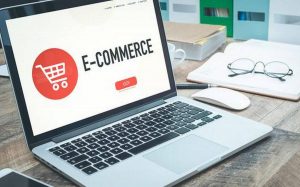 The government proposed changes to the Consumer Protection (e-commerce) Rules 2020, banning all "flash sales" in order to monitor the deep discounts offered on e-commerce websites.
Conventional flash sales by third party sellers are not banned on e-commerce platforms but only the predatory ones.
Small businesses complain of misuse of market dominance and deep discounting by e-commerce marketplaces such as Amazon and Flipkart.
The Ministry of Consumer Affairs has been receiving complaints against widespread cheating and unfair trade practices being observed in the e-commerce ecosystem.
Certain e-commerce entities are engaging in limiting consumer choice by indulging in 'back to back' or 'flash' sales wherein one seller on a platform does not carry any inventory or order fulfilment capability but merely places a 'flash or back to back' order with another seller controlled by platform.
E-Commerce:
Electronic commerce or e-commerce is a business model that lets firms and individuals buy and sell things over the Internet.
Propelled by rising smartphone penetration, the launch of 4G networks and increasing consumer wealth, the Indian e-commerce market is expected to grow to USD 200 billion by 2026 from USD 38.5 billion in 2017.
The Indian e-commerce industry has been on an upward growth trajectory and is expected to surpass the US to become the second-largest e-commerce market in the world by 2034.