Food Security And Gender Equality: CARE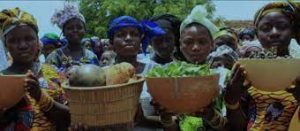 A report was released named "Food Security and Gender Equality: A synergistic understudied symphony", which highlighted a global link between Gender Inequality and Food Insecurity.
The Report was released by CARE, which is an international humanitarian organisation fighting global poverty and world hunger by working alongside women and girls.
Findings of the Report:
The gap between men and women's food security is growing worldwide.
As many as 828 million people were affected by hunger in 2021. Among them, 150 million more women were food insecure than men.
Across 109 countries, as gender inequality goes up, food security goes down.
Between 2018 and 2021, the number of hungry women versus hungry men grew 8.4 times, with a staggering 150 million more women than men hungry in 2021.
Gender equality is highly connected to food and nutrition security at a local, national, and global level.
The more gender inequality in a country, the hungrier and more malnourished people are.
Nations with high gender inequality, such as Yemen, Sierra Leone and Chad, experienced the lowest food security and nutrition.
Even when both men and women are technically food insecure, women often bear bigger burdens, in this situation men are found eating smaller meals and women are found skipping meals.
In Lebanon, at the beginning of the Covid-19 pandemic, 85% of people reduced the number of meals they ate. At the time, 85% of women were eating smaller portions, compared to only 57 % of men.
When women are employed and earning money or when they are directly involved in farming, they are less likely to experience food insecurity.
Women are more likely than men to live in extreme poverty, because their work is underpaid or not paid at all.
Even before the Covid-19 pandemic, women took on three times as much unpaid work as men.