Pharmacopoeia Commission For Indian Medicine: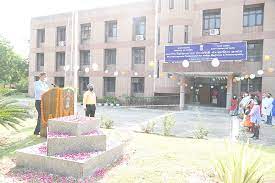 The Government of India has established the Pharmacopoeia Commission for Indian Medicine & Homoeopathy (PCIM&H) as a subordinate office under the Ministry of Ayush.
Government has merged the Pharmacopoeia Commission of Indian Medicine & Homoeopathy (PCIM&H) and the two central laboratories namely:

Pharmacopoeia Laboratory for Indian Medicine (PLIM) and
Homoeopathic Pharmacopoeia Laboratory (HPL).

PCIM&H is an autonomous body under the aegis of Ministry of Ayush, established since 2010.
Pharmacopoeia is an officially recognized book of standards as per the Drugs and Cosmetics Act, 1940 and Rules 1945 thereunder.
As per the Second Schedule of the Drugs and Cosmetics Act, it is designated as the official book of standards for drugs imported and/or manufactured for sale, stock or exhibition for sale or distribution in India.
It specifies the standards of drugs manufactured and marketed in India in terms of their identity, purity and strength.
The Commission is engaged in development of Pharmacopoial Standards for Ayurvedic, Unani, Siddha & Homeopathic drugs.
PCIM&H is also acting as Central Drug Testing cum Appellate Laboratory for Indian systems of Medicine & Homoeopathy.