Model Tenancy Act: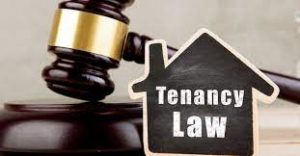 According to Ministry of Housing and Urban Affairs (MoHUA), Model Tenancy Act has been rectified by only four states, i.e., Andhra Pradesh, Tamil Nadu, Uttar Pradesh, and Assam.
The existing rent control laws are restricting the growth of rental housing and discourage owners from renting out their vacant houses due to fear of repossession.
One of the potential measures to unlock the vacant house is to bring transparency and accountability to the existing system of renting premises and to balance the interests of both the property owner and tenant in a judicious manner.
As per Census 2011, more than 1 crore houses were lying vacant in urban areas.
Earlier, almost a third of all Indians were living in urban areas, their proportion rising from 31.16% in 2011 to 27.82% in 2001.
By 2050, more than half of India would be living in cities or towns, mainly due to migration.
Model Tenancy Act:
The Model Tenancy Act, 2021 is to establish Rent Authority to regulate renting of premises and to protect the interests of landlords and tenants and to provide speedy.
Adjudication mechanism for resolution of disputes and matters connected therewith or incidental thereto.
It aims at creating a vibrant, sustainable, and inclusive rental housing market in the country.
It will enable the creation of adequate rental housing stock for all income groups thereby addressing the issue of homelessness.
It will enable the institutionalization of rental housing by gradually shifting it toward the formal market.
Key Provisions:
A written agreement is mandatory between the property owner and the tenant.
Establishes an independent authority in every state and UT for registration of tenancy agreements and even a separate court to take up tenancy related disputes.
Limit the tenant's advance security deposit to a maximum of two months' rent for residential purposes and to a maximum of six months for non-residential purposes.
The landlord will be responsible for activities like structural repairs except those necessitated by damage caused by the tenant, whitewashing of walls and painting of doors and windows, etc.
The tenant will be responsible for drain cleaning, switches and socket repairs, kitchen fixtures repairs, replacement of glass panels in windows, doors and maintenance of gardens and open spaces, among others.
A landowner will have to give 24-hour prior notice before entering the rented premises to carry out repairs or replacement.
If a landlord has fulfilled all the conditions stated in the rent agreement – giving notice etc.- and the tenant fails to vacate the premises on the expiration of the period of tenancy or termination of tenancy, the landlord is entitled to double the monthly rent for two months and four times after that.