Malviya Mission: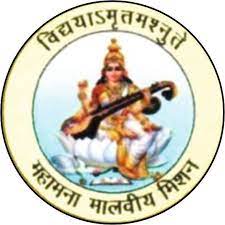 Union Minister of Education Dharmendra Pradhan pitched in with an idea of a "Malviya Mission" to develop enabling ecosystem across the country for teacher education/faculty development.
Pandit Madan Mohan Malaviya (1861 – 1946) was an Indian educationist and a Freedom Fighter.
He was conferred the title of 'Mahamana' by Mahatma Gandhi. During his school days he started writing poems under the pen name 'Makarand' which were published in journals and magazines.
He was a moderate leader. He was elected as the president of Indian National Congress four times in 1909, 1918, 1932 and 1933, but owing to his arrest by the Government of India, he could not preside over the 1932 and 1933 sessions which had been banned.
He founded Banaras Hindu University (BHU) at Varanasi in 1916, which was created under the B.H.U. Act, 1915. He was Vice Chancellor of Banaras Hindu University from 1919–1938.
He started the 'Abhyudaya' as a Hindi weekly in 1907 and made it a daily in 1915. He also started the 'Maryada' a Hindi monthly in 1910.
He started the 'Leader' an English daily in 1909. He was the Chairman of the Board of Directors of the 'Hindustan Times' from 1924 to 1946.