Foreign Exchange Reserves: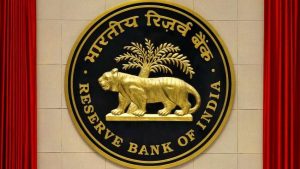 The Reserve Bank of India (RBI) added another 16.58 tonnes of gold to the country's foreign exchange reserves in the last six months, bringing the country's gold holdings to more than 700 tonnes (around 760.42).
Gold was acquired by the RBI at a time when Foreign Portfolio Investors (FPIs) left India, and forex reserves dropped by USD44.73 billion from USD 642.45 billion in September 2021 to USD 597.72 billion on April 29, 2022.
Now, India is the ninth-largest holder of gold reserves.
Foreign Portfolio Investors:
Foreign portfolio investment (FPI) consists of securities and other financial assets passively held by foreign investors.
It does not provide the investor with direct ownership of financial assets and is relatively liquid depending on the volatility of the market.
Examples of FPIs include stocks, bonds, mutual funds, exchange traded funds, American Depositary Receipts (ADRs), and Global Depositary Receipts (GDRs).
FPI is part of a country's capital account and is shown on its Balance of Payments (BOP).
The BOP measures the amount of money flowing from one country to other countries over one monetary year.
The Securities and Exchange Board of India (SEBI) brought new FPI Regulations, 2019, replacing the erstwhile FPI Regulations of 2014.
FPI is often referred to as "hot money" because of its tendency to flee at the first signs of trouble in an economy. FPI is more liquid, volatile and therefore riskier than FDI.
Foreign Exchange Reserves:
Foreign exchange reserves are assets held on reserve by a central bank in foreign currencies, which can include bonds, treasury bills and other government securities.
It needs to be noted that most foreign exchange reserves are held in US dollars.
India's Forex Reserve include:

Foreign Currency Assets
Gold reserves
Special Drawing Rights
Reserve Tranche Position with the International Monetary Fund (IMF).