Pakistan Will Allow The Import Of Cotton And Sugar From India: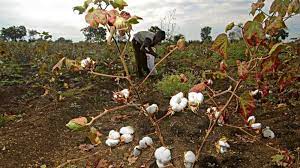 Pakistan will allow the import of cotton and sugar from India, partially reversing a two-year-old decision to suspend all trade with India.
The decision to cancel trade was taken by the Pakistan government in August 2019, days after the Indian government amended Article 370 and reorganized Jammu and Kashmir.
Pakistan's decision to suspend bilateral trade with India in August 2019 was a fallout of the constitutional changes in Jammu and Kashmir.
However, an underlying reason for suspending trade was the 200% tariff imposed by India on Pakistani imports earlier that year after India revoked Pakistan's Most Favoured Nation (MFN) status in the aftermath of the Pulwama terrorist attack.
Trade between the two countries suffered greatly.
India's exports to Pakistan dropped nearly 60% to USD 816.62 million, and its imports fell 97% to USD 13.97 million in 2019-20.