Forest Conservation Rules, 2022: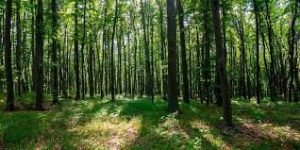 NCST had recommended to the Union Environment and Forest Ministry to put the new Forest Conservation Rules, 2022, on hold.
Forest conservation rules,2022 :
The rules were issued by the Environment Ministry in June this year under the Forest Conservation Act.
The Forest Conservation Rules deal with the implementation of the Forest Conservation Act (FCA), 1980.
They prescribe the procedure to be followed for forest land to be diverted for non-forestry uses such as road construction, highway development, railway lines, and mining.
Changes made in the forest rules:
Rules make a provision for private parties to cultivate plantations and sell them as land to companies who need to meet compensatory forestation targets.
No mention of tribals and forest-dwelling communities whose land would be hived off for developmental work.
No consent of Gram Sabha is needed: the projects once approved by the FACwill then be passed on to the State authorities who will collect the compensatory fund and land, and process it for final approval.
Previously consent of gram sabha, or the governing body in villages in the area, was required to give written consent to the diversion of the forest.
It has defined forest land.
No approval is needed for Strategic Projects: e.g. strategic and security projects of national importance
Allows building in Forests.