Mission Innovation 2.0: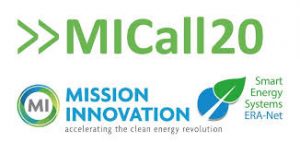 The Union Minister of Science & Technology addressed the Mission Innovation (MI) to mark the beginning of phase-2 of the mission or Mission Innovation 2.0.
India played a leadership role in MI Steering Committee and is a member of the Analysis and Joint Research and Business & Investor Engagement sub-groups.
Mission Innovation:
Mission Innovation was announced on 30th November 2015, on the sidelines of the Paris Climate Agreement to undertake ambitious measures to combat climate change.
It is a global initiative of 24 countries and the European Union to accelerate global clean energy innovation.
Mission Innovation 2.0:
To achieve the shared goal of accelerating innovation, all the members have agreed to develop a second phase (2.0) that includes:

An enhanced Innovation Platform building on current activities to strengthen the global clean energy innovation ecosystem and to accelerate learning.
New public-private innovation alliances – Missions – built around ambitious and inspirational goals backed by voluntary commitments that can lead to tipping points in the cost, scale, availability, and attractiveness of clean energy solutions.