Today Current Affairs: 28th April 2021 for UPSC IAS exams, State PSC exams, SSC CGL, State SSC, RRB, Railways, Banking Exam & IBPS, etc
Supply Chain Resilience Initiative (SCRI):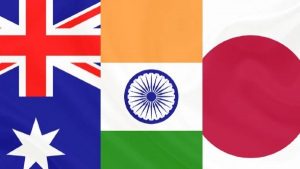 In a move to counter China's dominance of supply chain in the Indo-Pacific region, trade ministers of India, Japan and Australia have formally launched the Supply Chain Resilience Initiative (SCRI).
The SCRI aims to create a virtuous cycle of enhancing supply chain resilience with a view to eventually attaining strong, sustainable, balanced, and inclusive growth in the region.
Initially, SCRI will focus on sharing best practices on supply chain resilience and holding investment promotion events and buyer-seller matching events to provide opportunities for stakeholders to explore the possibility of diversification of their supply chains.
The SCRI aims to reduce dependence on China amid a likelihood of rechurning of supply chains in the Indo-Pacific region amid the Covid-19 pandemic.
It seeks to build upon the existing bilateral frameworks like the Asean-Japan Economic Resilience Action Plan and India-Japan Industrial Competitiveness Partnership and attract foreign direct investment in the region.
Possible policy measures under the initiative may include:
supporting the enhanced utilization of digital technology.
supporting trade and investment diversification.
Third Joint Logistics Node (JLN) In Mumbai.: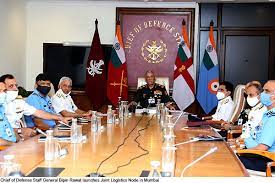 The Chief of Defence Staff General Bipin Rawat has operationalized the third Joint Logistics Node (JLN) in Mumbai.
Other operationalized JLNs are in Guwahati and Port Blair.
These JLNs will provide integrated logistics cover to the Armed Forces for their small arms ammunition, rations, fuel, general stores, civil hired transport, aviation clothing, spares and also engineering support in an effort to synergise their operational efforts.
It would accrue advantages in terms of saving of manpower, economical utilization of resources, besides financial savings.
This is the precursor to the joint logistics command which is being planned and is imperative for the optimization of the combat potential of integrated theatres.
One of the means to achieve jointness is through the setting up of integrated theatre commands for the best use of military resources to fight future battles.
Integrated Theatre Command:
An integrated theatre command envisages a unified command of the three Services, under a single commander, for geographical theatres (areas) that are of strategic and security concern.
The commander of such a force will be able to bear all resources at his disposal—from the Army, the Indian Air Force, and the Navy—with seamless efficacy.
The integrated theatre commander will not be answerable to individual Services.
Integration and jointness of the three forces will avoid duplication of resources.
The resources available under each service will be available to other services too.
The services will get to know one another better, strengthening cohesion in the defense establishment.
The Shekatkar committee has recommended the creation of 3 integrated theatre commands—northern for the China border, western for the Pakistan border, and southern for the maritime role.
Advanced Chaff Technology: DRDO: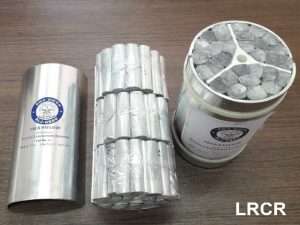 The Defence Research and Development Organisation (DRDO) has developed an Advanced Chaff Technology to safeguard the naval ships against enemy missile attack.
It is another step towards Atmanirbhar Bharat.
Chaff is an electronic countermeasure technology used by militaries worldwide to protect naval ships or other sensitive targets from radar and radio frequency (RF) guiding mechanisms of the enemy missile.
The chaff rockets deployed in the air reflect as multiple targets for the missile guidance systems and deflecting adversary missiles, thus protecting their own assets.
DRDO has indigenously developed three variants of the critical technology namely Short Range Chaff Rocket (SRCR), Medium-Range Chaff Rocket (MRCR) and Long Range Chaff Rocket (LRCR).
Difference between Chaff and Flares:
Both chaff and flares are defensive countermeasures deployed by military aircraft. The purpose is to confuse radar-guided or infrared-guided anti-aircraft missiles fired so that they could be diverted.
Chaff is composed of much small aluminium or zinc coated fibres stored on board the aircraft in tubes. In case the aircraft feels threatened by any radar tracking missiles, chaff is ejected into the turbulent wake of air behind the plane.
Flares on being fired provide an alternate strong IR (Infrared) source to heat-seeking anti-air missiles so that they are lured away from the aircraft.
Defence Research and Development Organisation:
DRDO works under the administrative control of the Ministry of Defence.
It is working to establish a world-class science and technology base for India and provides Defence Services decisive edge by equipping them with internationally competitive systems and solutions.
It was established in 1958 after combining the Technical Development Establishment (TDEs) of the Indian Army and the Directorate of Technical Development & Production (DTDP) with the Defence Science Organisation (DSO).
It is responsible for carrying out Integrated Guided Missile Development Programme (IGMDP).
Project 'Pyrasol':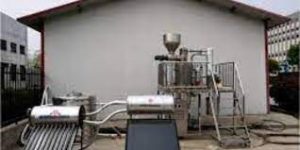 The foundation stone of the integrated Solar Dryer and Pyrolysis pilot plant was recently laid at Chennai.
The pilot is part of the Indo-German project 'Pyrasol', launched to transform urban organic waste into biochar and energy in smart cities.
It was awarded to CSIR-CLRI by the Indo-German Science & Technology Centre.
The project will ultimately lead to technology development for the joint processing of Fibrous Organic Waste (FOW) and Sewage Sludge (SS) of Indian smart cities into hygienic and highly valuable biochar associated with energy recovery, carbon sequestration and environmental improvement.
Project Pyrasol:
The project focuses on managing and organising the collection, treatment, and disposal systems of urban wastes in Indian Smart Cities as well as in other urban centers with an integrated and interactive approach.
About Indo-German Science & Technology Centre (IGSTC):
Established by India and Germany to facilitate Indo-German R&D networking with emphasis on industry participation, applied research, and technology development.
IGSTC through its flagship program '2+2 Projects', catalyzes innovation-centric R&D projects by synergizing the strength of research and academic institutions and public/private industries from India and Germany.
Human Rights Watch: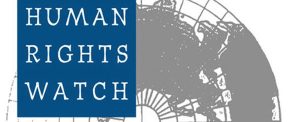 Human Rights Watch said that Israel is committing the crime of "apartheid" by seeking to maintain Jewish "domination" over Palestinians and its own Arab population.
Human Rights Watch (HRW) is an international non-governmental organization, headquartered in New York City, that conducts research and advocacy on human rights.
The group pressures governments, policymakers, companies, and individual human rights abusers to denounce abuse and respect human rights, and the group often works on behalf of refugees, children, migrants, and political prisoners.
Human Rights Watch in 1997 shared in the Nobel Peace Prize as a founding member of the International Campaign to Ban Landmines and it played a leading role in the 2008 treaty banning cluster munitions.
Human Rights Watch was co-founded by Robert L. Bernstein and Aryeh Neier as a private American NGO in 1978, under the name Helsinki Watch, to monitor the then-Soviet Union's compliance with the Helsinki Accords.
'Large Area Certification' scheme: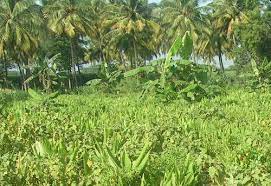 14,491 ha area of UT of A&N Islands becomes the first large contiguous territory to be conferred with organic certification under 'Large Area Certification' scheme.
Department of Agriculture, Cooperation and Farmers Welfare (DAC&FW) is working to identify Traditional Organic Areas to transform them into certified organic production hubs.
The Government of India has certified 14,491 ha of such area under Car Nicobar and Nancowry group of islands in UT of A&N Islands.
This area becomes the first large contiguous territory to be conferred with organic certification under the 'Large Area Certification' (LAC) scheme of the PGS-India (Participatory Guarantee System) certification programme.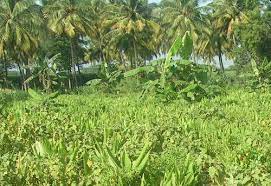 Department of Agriculture and Farmers Welfare under its flagship scheme of Paramparagat Krishi Vikas Yojna (PKVY) has launched a unique quick certification programme "Large Area Certification" (LAC) to harness these potential areas.
LAC is a Quick certification process that is cost-effective and farmers do not have to wait for 2-3 years for marketing PGS organic certified products.
Under LAC, each village in the area is considered as one cluster/group. Documentations are simple and maintained village-wise.
All farmers with their farmland and livestock need to adhere to the standard requirements and on being verified get certified en-mass without the need to go under conversion period.
Certification is renewed on annual basis through annual verification by a process of peer appraisals as per the process of PGS-India.
Article 223 Of The Constitution Of India: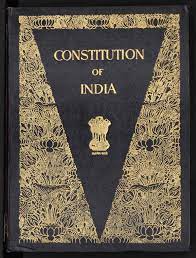 The President of India in the exercise of the powers conferred by Article 223 of the Constitution of India, appointed Justice Rajesh Bindal, senior-most Judge of Calcutta High Court, to perform the duties of the office of the Chief Justice of that High Court with effect from 29th April 2021.
This follows the retirement of Shri Justice Thottathil Bhaskaran Nair Radhakrishnan, Chief Justice, Calcutta High Court.
A notification in this regard has been issued by the Department of Justice, Ministry of Law & Justice.
Article 223 in The Constitution Of India deals with the Appointment of acting Chief Justice.
According to it, when the office of Chief Justice of High Court is vacant or when any such Chief Justice is, by reason of absence or otherwise, unable to perform the duties of his office, the duties of the office shall be performed by such one of the other Judges of the Court as the President may appoint for the purposes.
Ct value' In RT-PCR tests: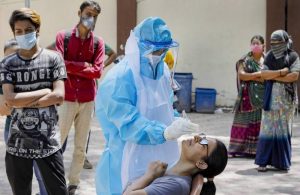 Among various scientific terms that the Covid-19 pandemic has made part of the public vocabulary, one is the 'Ct value' in RT-PCR tests for determining whether a patient is positive for Covid-19.
Short for cycle threshold, Ct is a value that emerges during RT-PCR tests, the gold standard for detection of the SARS-CoV-2 coronavirus.
According to the ICMR advisory, the Ct value of an RT-PCR reaction is the number of cycles at which fluorescence of the PCR product is detectable over and above the background signal.
The Ct value refers to the number of cycles after which the virus can be detected. If a higher number of cycles is required, it implies that the virus went undetected when the number of cycles was lower.
The lower the Ct value, the higher the viral load — because the virus has been spotted after fewer cycles.
According to the ICMR, a patient is considered Covid-positive if the Ct value is below 35. In other words, if the virus is detectable after 35 cycles or earlier, then the patient is considered positive.