Bisphenol A: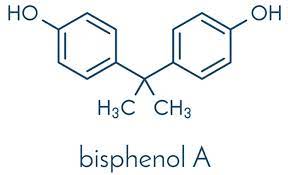 A recent study conducted in Thiruvananthapuram, Kerala, suggests Bisphenol A can indirectly aid in the spread of vector-borne diseases in humans and animals.
The research establishes that the human-made chemical Bisphenol A can significantly shorten the breeding time of southern house mosquitoes (Culex quinquefasciatus).
This mosquito is a major carrier of the West Nile virus, Rift Valley fever virus and avian pox in tropical and subtropical countries, and thereby aids in its quick multiplication.
Bisphenol A:
Bisphenol A (BPA) is a chemical that is mainly used in combination with other chemicals to manufacture plastics and resins.
It is produced by the condensation of phenol and acetone.
This type of plastic is used to make some types of beverage containers, compact disks, plastic dinnerware, impact-resistant safety equipment, automobile parts, and toys.
Generally, BPA acts on the hormonal level by distorting hormonal balance and inducing estrogenic effects through binding with estrogen-related receptors (ERR).