Garbh-Ini Programme: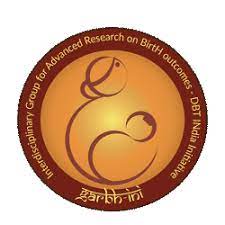 The Indian scientists working in the Garbh-Ini programme have identified 19 single nucleotide polymorphisms (SNPs), or genetic markers, that are associated with preterm or premature birth.
Garbh-Ini programme promotes Maternal and Child Health and develops prediction tools for preterm birth.
Garbh-Ini is a cohort study of pregnant women initiated in May 2015 at the civil hospital in Gurugram, Haryana, India.
It is an initiative under the Department of Biotechnology of the Union Ministry of Science and Technology as a collaborative interdisciplinary programme.
This program is led by the Translational Health Science and Technology Institute (THSTI), NCR Biotech cluster, Faridabad.
It is part of the Atal Jai Anusandhan Biotech Mission – Undertaking Nationally Relevant Technology Innovation (UNaTI).
Single nucleotide polymorphism (SNP):
It is the most common type of genetic variation among people.
Each SNP represents a difference in a single DNA building block, called a nucleotide.
For example, an SNP may replace the nucleotide cytosine (C) with the nucleotide thymine (T) in a certain stretch of DNA.
Most commonly these are found in the DNA between genes.