Audit Quality Maturity Model (AQMM):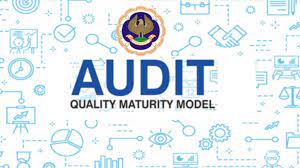 The Institute of Chartered Accountants of India (ICAI) recently launched the Audit Quality Maturity Model (AQMM) with the aim of enhancing the quality of audits and improving transparency.
Audit Quality Maturity Model (AQMM) is a tool for the self-evaluation of audit firms & sole proprietors towards technologically driven mechanisms to increase operational efficiency.
AQMM is an amalgamation of a well-researched set of Audit Quality Indicators (AQIs).
It includes operations of the firm, viz. revenue budgeting and pricing, audit practice manual, budgeting of engagements, timesheet, use of technology adoption, quality control for engagements, Human Resource Management including resource planning and monitoring, performance evaluation and compensation, physical and IT infrastructure.
The AQMM model is structured into 3 sections with a total score of 600 points,

Practice Management (Operation);
Human Resource Management;
Practice Management -Strategic/Functional;

Based on the score(s) obtained under each of the sections, the firm shall arrive at a level ranging from Level 1 to 4.
While Level 1 depicts that the firm is very nascent, Level 4 indicates that the firm has made significant adoption of standards and procedures.
Institute of Chartered Accountants of India (ICAI):
It is a statutory body established by an Act of Parliament, viz. The Chartered Accountants Act, 1949.
Mandate: Regulating the profession of Chartered Accountancy in the country; Formulation of Accounting Standards; and Prescription of Standard Auditing Procedures.
It functions under the administrative control of the Ministry of Corporate Affairs, Government of India.