Global Drug Policy Index: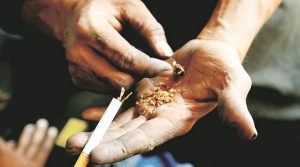 The inaugural Global Drug Policy Index, released on Sunday by the Harm Reduction Consortium, ranks Norway, New Zealand, Portugal, the UK and Australia as the five leading countries on humane and health-driven drug policies.
The five lowest-ranking countries are Brazil, Uganda, Indonesia, Kenya, and Mexico.
India's rank is 18 out of 30 countries.
It is a data-driven global analysis of drug policies and their implementation.
It is composed of 75 indicators running across five broad dimensions of drug policy: criminal justice, extreme responses, health and harm reduction, access to internationally controlled medicines, and development.