Goan Cashew : GI Tag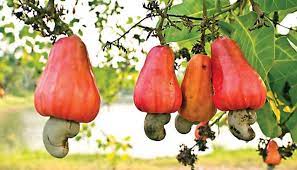 Goan cashew (kernel) got the geographical indication (GI) tag.
Cashew is one of the most important plantation crops in India
Cashew was native to northeast Brazil in Latin America and was introduced to Goa by the Portuguese in the 16th century (1570).
At the time of its introduction on Indian coasts, cashew was known mainly as a crop for afforestation and soil conservation.
In the state of Goa, it occupies the largest area among horticultural crops.
The cultivation of this crop is being extended to non-traditional areas in the plains of Karnataka, Madhya Pradesh, Chattisgarh and some parts of North East hill region.