Daily Current Affairs for Government Exams:
Today Current Affairs:15th April 2020 for UPSC IAS exams, State PSC exams, SSC CGL, State SSC, RRB, Railways, Banking Exam & IBPS, etc
Contents:
International Monetary Fund (IMF) has released its World Economic Outlook (WEO) report.
Measles
Pool testing of Corona:
APOLLO 13
Crowdfunding:
Other important current affairs
1. International Monetary Fund (IMF) has released its World Economic Outlook (WEO) report: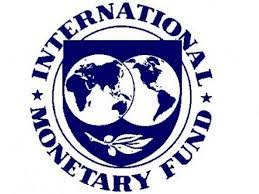 Recently, the International Monetary Fund (IMF) has released its World Economic Outlook (WEO) report.
The Covid-19 pandemic is having a severe effect on the world economy. As countries implement necessary quarantines and social distancing practices to contain Covid-19, the world has been put in a Great Lockdown.
It is expected to cause a -3% change (i.e., a contraction) in global output in 2020, which is much worse than the 2008-09 financial crises.
India's growth is expected to dip to 1.9% in 2020 and rebound to 7.4% in 2021.
India's growth projection for 2020 is 3.9% less than what was projected for the country in the January update to the WEO while its rebound in 2021 is 0.9 % higher than the January projection.
Growth Projections:
Emerging Asia is projected to be the only region that grows in 2020, at a rate of 1.0% – still more than 5 percentage points below the previous decade's average.
In China, where the coronavirus's impacts were first recorded this year, first-quarter economic activity could have contracted by 8% year on year. China is projected to grow at 1.2% in 2020 and 9.2% in 2021.
Apart from India's modest 1.9% in 2020, Indonesia is expected to grow at 0.5%, while others in the region experience contractions.
Advanced economies will have an output change of -6.1% (i.e., a contraction) in 2020 followed by 4.5% in 2021.
The U.S. is projected to contract by 5.9% in 2020 and grow by 4.7% in 2021.
The Euro area, will contract by 7.5% in 2020 and grow by 4.7% in 2021.
2.Measles vaccine: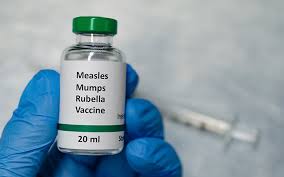 According to the United Nations (UN), due to the Covid-19 pandemic, measles immunization campaigns have been delayed in 24 countries and will be canceled in 13 other countries.
The reason is that healthcare workers are required to deal with the pandemic in countries where healthcare systems are inadequate.
The coronavirus pandemic, which has necessitated many prevention measures including strict lockdowns, has kept infants from getting routine immunization services from some other diseases such as polio, yellow fever, and cholera.
Countries including Mexico, Bolivia, Lebanon, Nepal, and Chile are among others who have delayed their immunization campaigns.
Some of the countries currently amid measles outbreak include Nigeria, Ukraine, Democratic Republic of Congo (DRC) and Kazakhstan among others.
According to a report in the journal Nature, the reproduction number for measles, which is the number of people who get infected by an individual who has the disease, is somewhere between 12-18, which makes measles the most contagious virus known.
According to the World Health Organization (WHO), mass immunization drives and routine vaccination for children are the key public health strategies against the Measles. Therefore, delaying the campaigns affects these strategies, potentially putting the lives of thousands of children at risk.
The WHO released an interim guideline for carrying out immunization activities during Covid-19 on 26th March 2020.
It says if immunization activities are negatively impacted during the pandemic, respective countries will need to design strategies for delivering "catch-up" vaccines after the outbreak subsides. Implementing this will require strategies to track and follow-up with individuals who missed getting vaccinated, assessing immunity gaps and re-establishing community demand.
Further, it has advised that mass immunization campaigns be "temporarily suspended" in light of the Covid-19 pandemic and that countries should monitor the necessity of delaying these campaigns at regular intervals.
Measles
Measles :
It is a highly contagious viral disease and despite the availability of a vaccine against it, it remains to be a leading cause of death among young children globally.
The disease is transmitted via droplets released from the nose, mouth or throat of infected persons.
The initial symptoms occur 10-12 days after contracting the infection and include high fever, a runny nose, bloodshot eyes and the appearance of white spots on the inside of the mouth.
3.Pool testing of Corona: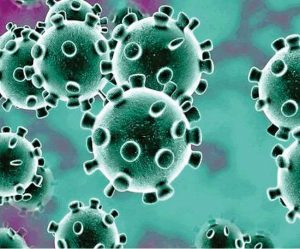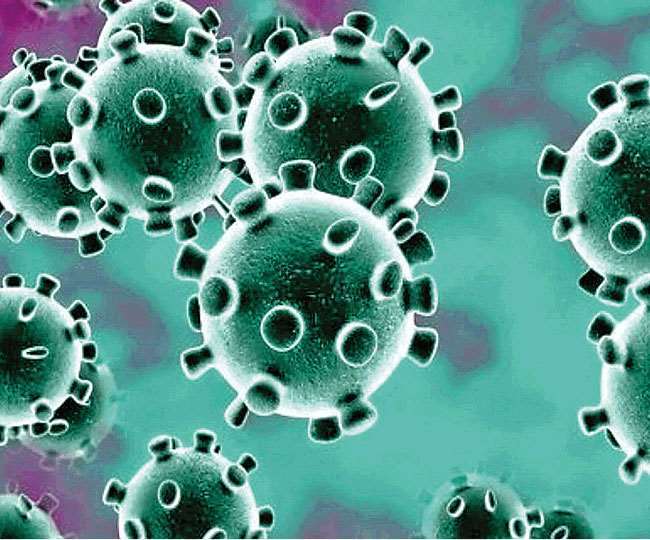 Stating that the number of COVID-19 cases in India is rising, the Indian Council of Medical Research (ICMR) is now advising the feasibility of using pooled samples for molecular testing of patient samples.
The council has said that it is critical to increasing the number of tests conducted by laboratories.
The advisory is aimed at increasing the capacity of the laboratories to screen increased numbers of samples using molecular testing for COVID-19 for surveillance.
A pooled testing algorithm involves the PCR screening of a specimen pool comprising multiple individual patient specimens, followed by individual testing (pool de-convolution) only if a pool screens positive.
As all individual samples in a negative pool are regarded as negative, it results in substantial cost savings when a large proportion of pools tests negative.
As per ICMR, a preferable number of samples to be pooled is five, though more than two samples can be pooled, considering the higher possibility of missing positive samples with low viral load, it is strongly discouraged to pool more than five samples, except in research mode.
Also, the study has recommended that it should be used only in areas with a low prevalence of COVID-19
In areas with the positivity of 2-5%, sample pooling for PCR screening may be considered only in community survey or surveillance among asymptomatic individuals, strictly excluding pooling samples of individuals with known contact with confirmed cases and health care workers (in direct contact with the care of COVID-19 patients).
4.APOLLO 13: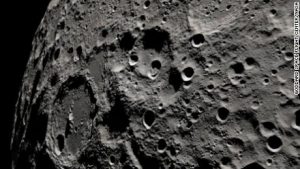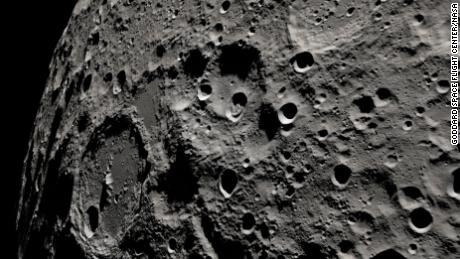 NASA marked the 50th anniversary of the Apollo 13 crewed mission to the Moon – known as "a successful failure" as its crew was able to pull off a safe return despite the spacecraft enduring an explosion.
Apollo 13 was the seventh crewed mission in the Apollo space program and the third meant to land on the Moon.
The craft was launched from Kennedy Space Center on April 11, 1970, aboard the Saturn V SA-508 rocket. But the lunar landing was aborted after an oxygen tank in the service module (SM) failed two days into the mission.
The crew instead looped around the Moon and returned safely to Earth on April 17. While Apollo 13 did not land on the lunar surface, it was able to return photographs that it took when it looped around the Moon.
In 1995, the aborted mission inspired a successful Hollywood film with the same name starring Tom Hanks and directed by Ron Howard.
After Apollo 11, the successful crewed mission that made Neil Armstrong the first human to set foot on the Moon, NASA sent six more missions between 1969 and 1972.
Of these, five succeeded (Apollos 12, 14, 15, 16, and 17) at landing humans on the lunar surface.
5.Crowdfunding: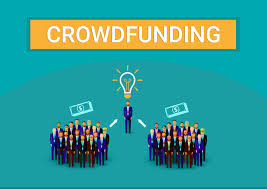 Recently, an 11­ year old girl from Hyderabad has collected ₹6.2 lakh using crowdfunding to buy food for the less fortunate during the lockdown.
Crowdfunding is a method of raising capital through the collective effort of a large number of individual investors.
This approach taps into the collective efforts of a large pool of individuals, primarily online via social media and crowdfunding platforms and leverages their networks for greater reach and exposure.
Types of Crowdfunding: The 3 primary types of crowdfunding are donation-based, rewards-based, and equity-based.
Donation-Based Crowdfunding: Donation-based crowdfunding is a way to source money for a project by asking a large number of contributors to individually donate a small amount to it. In return, the backers may receive token rewards that increase in prestige as the size of the donation increases. For the smallest sums, however, the funder may receive nothing at all.
Rewards-Based Crowdfunding: Rewards-based crowdfunding involves individuals contributing to a business in exchange for a "reward," typically a form of the product or service which the company offers. Even though this method offers backers a reward, it's still generally considered a subset of donation-based crowdfunding since there is no financial or equity return.
Equity-Based Crowdfunding: Unlike the donation-based and rewards-based methods, equity-based crowdfunding allows contributors to become part-owners of the company by trading capital for equity shares. As equity owners, the contributors receive a financial return on their investment and ultimately receive a share of the profits in the form of a dividend or distribution.
Other important current affairs:
1. Ministry of Tourism launched its "Dekho Apna Desh" webinar series from April 14, 2020:
It has been launched to provide information on the many destinations and the sheer depth and expanse of the culture and heritage of Incredible India.
The first webinar of the series titled "City of Cities- Delhi's Personal Diary" touched upon the long history of Delhi as it has unfolded as 8 cities.
The webinar will be available on the Ministry's social media handles- IncredibleIndia on Instagram and Facebook.
The series of webinars shall be an on-going feature. The next webinar is on the 16th of April from 11 am to 12 noon and shall take visitors to the amazing City of Kolkata.
2. Vietnam chaired the Association of Southeast Asian Nations (ASEAN) summit held online. The discussions pertained to the impact of COVID-19 on southeast Asia.
Leaders from China, Japan, and South Korea joined the summit.
ASEAN leaders have warned of the crippling economic cost of Covid-19 and called for trade routes to reopen to protect jobs and food supplies, as well as the stockpiling of medical equipment.
The Covid-19 has ruined the region's tourism and export-reliant economies.
Vietnam has urged Southeast Asian leaders to set up an emergency fund to tackle the coronavirus.
3. The Survey of India (SoI) has developed an e-platform that will collect geotagged information on the nation's critical infrastructure to help the Government and public health agencies take critical decisions in response to the current Covid-19 pandemic situation.
To support this platform, a mobile application called Sahyog has also been created. This app will help collect location-specific data with the help of community workers.
4. With COVID-19 fear striking the nation at an exponential rate, a multi-institutional, multi-lingual science communication initiative, called `CovidGyan' website has been created to bring the scientific and factual aspects of this pandemic outbreak on to the public domain.
This is the brainchild of the Tata Institute of Fundamental Research (TIFR), Indian Institute of Science (IISc), and Tata Memorial Centre (TMC).
Apart from being an authentic source of information on the COVID-19 outbreak, the primary objective of this website is to create public awareness and bring in a holistic approach to the understanding of this disease and potential means to mitigate it.
5.ICMR released 'The Guidance for Management of Pregnant Women in COVID-19 Pandemic'.:
Under it, the ICMR said that it is possible for a pregnant woman who is positive for COVID-19 to pass on the virus to her child.
Concerning vertical transmission (transmission from mother to baby antenatally [before birth] or intrapartum [during labor]), emerging evidence now suggests that vertical transmission is probable.
ICMR has laid down norms both for the care of the mother and the child in such instances.
Facilities should consider temporarily separating (e.g. separate rooms) the mother who has confirmed COVID-19 or is a PUI (a person under investigation) from her baby until the mother's transmission-based precautions are discontinued.
The guidelines also call for the use of personal protective equipment for hospital staff, especially at the time of delivery.
6. According to the India Child Protection Fund (ICPF), online child pornography traffic after the lockdown in India has gone up by 95% as compared to average traffic before the lockdown.
The spike in consumption indicates "millions of pedophiles, child rapists, and child pornography addicts have migrated online, making the Internet extremely unsafe for children".
As children spend more time online during the lockdown, pedophiles have increased activity to target children online to 'groom' them by befriending them on social media, building an emotional connection and luring them to perform sexual activities through photos and videos.
7. The Indian Council of Medical Research (ICMR) has observed that the test positivity rate had not changed substantially over the last one to two months, maintaining between 3% and 5%.
Test Positivity Rate: It is the proportion of positive cases among all tests done.
It is taken to be a useful indicator if a substantial section of suspected cases has been tested.
It is one of the measures for assessing the spread of infection.
8. Ashok Desai (1942-2020), former Attorney General of India and senior advocate passed away after a brief illness.
He was the Solicitor General of India from December 1989 to December 1990.
He served as Attorney General of India from July 1996 to May 1998. In 2001, he was awarded the Padma Bhushan and the Law Luminary Award.
He dealt with several landmark cases including decriminalization of homosexuality, Narmada dam, Illegal Migrants (Determination by Tribunal) Act in Assam, and the Vineet Narain case on the investigation into corruption allegations against top public officials.
9. The Indian Technical and Economic Cooperation Programme (ITEC) on April 14, 2020, announced a training program for health care professionals from SAARC countries.
The program is to be conducted by the Ministry of External Affairs. On March 15, 2020, PM Modi during the video conference with the SAARC leaders suggested for the health professionals to come together to fight against COVID-19 jointly. He also proposed the creation of SAARC COVID-19 Emergency funds.
11. The government of India launched the Fit India Active Day Programme. The program was launched under the flagship initiative of GoI called "Fit India".
The Ministry of AYUSH has issued guidelines to implement the Fit India Active Day Programme.
The program is launched to make sure children practice fitness even when they stay home.
The program also intends to create immunity against COVID-19.
Live sessions are to be conducted under the program.
These live sessions shall be accessed by students through Instagram and Facebook.
The program has been launched under the partnership of CBSE (Central Board of Secondary Education).
12. North Korea test-fired anti-ship cruise missiles as a part of military exercises. The missiles were of short-range and test-fired into the sea.
The missiles were test-fired to celebrate the birth anniversary of Kim II Sung. He was the grandfather of the current North Korean leader Kim Jong Un.
The missiles were capable of traveling 150 kilometers. According to the South Korean officials, multiple missiles were test-fired.
South Korea also reports that there has been an increase in the air force activities of the country lately.
The missiles were fired by Sukhoi jets.
The Sukhoi is supersonic fighter jets that were invented by the Soviet Union in 1955. Indian Air Force used the Sukhoi aircraft extensively during the 1971 Pakistan war.
12. The National Sports Federation of India recently announced that it hosts the Asian Boxing Championship by November-December 2020.
The federation is positive about the virus to be wiped out by then.
The host city of the competition is to be finalized after things normalize.
The host city is to be decided by the Boxing Federation of India