The Government Aid To An Institution Is A Matter Of Policy And It Is Not A Fundamental Right: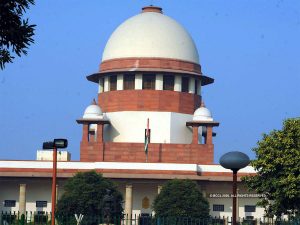 The Supreme Court has held that the government aid to an institution is a matter of policy and it is not a fundamental right.
The judgment came on an appeal filed by the Uttar Pradesh' government challenging the 2018 Allahabad High Court verdict holding that a regulation framed under The Intermediate Education Act, 1921 is unconstitutional. The apex court set aside the HC verdict.
Important observations made by the Court:

Grant of aid brings with it conditions which the institution receiving it is bound to comply with. If an institution does not want to accept the conditions, it can decline the grant but cannot say that the grant must be on its own terms.
A decision to grant aid is by way of policy. While doing so, the government is not only concerned with the interest of the institutions but the ability to undertake such an exercise.
As regards aided institutions, there cannot be any difference between a minority and non-minority one. Article 30 of the Constitution of India is subject to its own restrictions being reasonable.

Constitutional Provisions regarding Minority Educational Institutions:

Article 30(1) recognizes linguistic and religious minorities but not those based on race, ethnicity.
It recognizes the right of religious and linguistic minorities to establish and administer educational institutions, in effect recognizing the role educational institutions play in preserving distinct culture.
A majority community can also establish and administer educational institutions but they will not enjoy special rights under Article 30(1)(a).