Eumasia venefica : New Species Of Bagworm Moth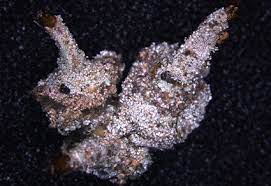 Researchers from the Zoology Department at St. Thomas College (Autonomous), Thrissur, have discovered a new species of bagworm moth, Wizard Bagworm, from near the Nariyampara falls in Idukki district.
The new species has been named due to the peculiar shape of its bag, which resembles a wizard's hat.
It is the fourth species of this genus to be discovered from India.
It has the clever camouflage employed to escape predators.
Larval cases of this species are found attached to rocks covered with lichens.
The cases attach to each other and form a lichen covered colony.
The larval bags look like a 'witch's hat' because of a disc-like anterior and a tubular posterior part.
It is not a polyphagous pest as its larvae only feed on the algae and mosses on the rocks.
Bagworm moth are a family of moths belonging to the order Lepidoptera and are known for their protective larval cases.
These moths are found worldwide, but primarily in North America and Africa.