Government e-Marketplace: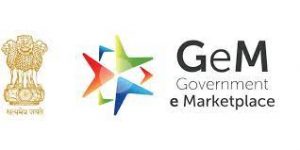 Government e-Marketplace achieves a Gross Merchandise Value (GMV) of Rs. 1.5 Lakh Crores.
GeM has been effectively contributing to the government's commitment of "Minimum Government, Maximum Governance".
Gross Merchandise Value (GMV):
GMV refers to the value of goods sold via customer-to-customer or e-commerce platforms.
It is calculated prior to the deduction of any fees or expenses.
It is a measure of the growth of the business or use of the site to resell products owned by others through consignment.
Government e-marketplace (GeM):
The GeM is an online platform launched by the Ministry of Commerce and Industry, Government of India in 2016 to facilitate procurement of goods and services by various government departments and organisations.
It is open to all government departments, public sector undertakings, autonomous bodies and other organisations.
Currently, GeM stands at the third position after Singapore's GeBIZ.