Armed Forces (Special Powers) Act Of 1958: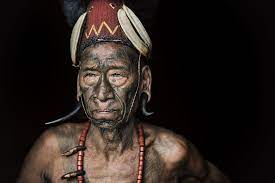 The Konyak Civil Society Organizations, the guardian umbrella of organizations of the Konyaks, has slammed the extension of the Armed Forces (Special Powers) Act of 1958 (AFSPA).
The Armed Forces (Special Powers) Act of 1958 has been extended in Nagaland for six months from 30th December 2021.
Armed Forces (Special Powers) Act, 1958:
A reincarnation of the British-era legislation that was enacted to quell the protests during the Quit India movement, the AFSPA was issued by way of four ordinances in 1947.
The ordinances were replaced by an Act in 1948 and the present law effective in the Northeast was introduced in Parliament in 1958 by the then Home Minister, G.B. Pant.
It was known initially as the Armed Forces (Assam and Manipur) Special Powers Act, 1958.
After the States of Arunachal Pradesh, Meghalaya, Mizoram, and Nagaland came into being, the Act was adapted to apply to these States as well.
The ASFPA gives unfettered powers to the armed forces and the Central armed police forces deployed in "disturbed areas" to kill anyone acting in contravention of law and arrest and search any premises without a warrant and with protection from prosecution and legal suits.
The law first came into effect in 1958 to deal with the uprising in the Naga Hills, followed by the insurgency in Assam.
Disturbed Areas:
The Act was amended in 1972 and the powers to declare an area as "disturbed" were conferred concurrently upon the Central government along with the States.
Currently, the Union Home Ministry issues periodic "disturbed area" notification to extend AFSPA only for Nagaland and Arunachal Pradesh.
The notification for Manipur and Assam is issued by the State governments.
Tripura revoked the Act in 2015 and Meghalaya was under AFSPA for 27 years, until it was revoked by the MHA from 1st April 2018.
The Act was implemented in a 20-km area along the border with Assam.
Jammu and Kashmir has a separate J&K Armed Forces (Special Powers) Act, 1990.
Konyak:
The Konyak are the largest tribe, followed by Ao, Tangkhul, Sema, and Angami in Nagaland.
Other Naga tribes include Lotha, Sangtam, Phom, Chang, Khiemnungam, Yimchungre, Zeliang, Chakhesang (Chokri), and Rengma.
The term 'Konyak' is believed to have been derived from the words 'Whao' meaning 'head' and 'Nyak' meaning 'black' translating to 'men with black hair'.
They can be grouped into two groups, namely 'Thendu', which means the 'Tattooed Face' and 'Thentho', meaning the 'White face'.