Govt Bans 14 Fixed-Dose Combination Drugs: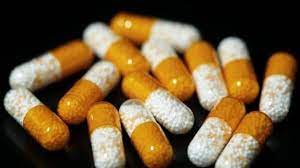 The government has banned 14 fixed-dose combination drugs citing there is "no therapeutic justification" for these medicines and that they may involve "risk" to people.
The decision was taken on the basis of the recommendations of an expert committee and the Drugs Technical Advisory Board.
Prohibit the manufacture, sale or distribution of this FDC was done under section 26 A of the Drugs and Cosmetics Act, of 1940.
Fixed-Dose Combination (FDC) drugs are medications that contain two or more active pharmaceutical ingredients (APIs) in a single formulation, to enhance therapeutic outcomes or simplify treatment regimens.
In 2016, the government announced the ban on the manufacture, sale and distribution of 344 drug combinations after an expert panel, set up at the behest of the Supreme Court had stated they were being sold to patients without scientific data and the order was challenged by the manufacturers in court.
The currently banned 14 FDCs are part of those 344 drug combinations.