Satellite Phones: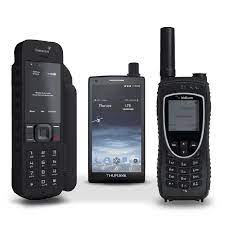 A senior executive of Saudi Arabian oil company Saudi Aramco with an unauthorised satellite phone was arrested in Uttarakhand under sections of the Indian Telegraph Act and the Indian Wireless Telegraphy Act.
It's not legal to carry a satellite phone in India unless you have permission.
Restrictions on the possession and use of these phones were tightened after the Pakistani terrorists who attacked Mumbai in November 2008 used these devices to keep in touch with their Lashkar-e-Taiba handlers.
Section 6 of The Indian Wireless Telegraphy Act, 1933 makes it illegal to possess "any wireless telegraphy apparatus, other than a wireless transmitter.
Satellite phone:
A satellite phone is a telephone that can connect to orbiting satellites.
Similar to terrestrial mobile phones, they can connect to voice and short messaging services as well as low bandwidth Internet access.
Satellite phones can connect from anywhere as they are directly connected to satellites around the world and do not depend on terrestrial mobile networks.
Satellite phones usually cover most of the planet with fairly robust connectivity.