Beat Plastic Pollution Campaign: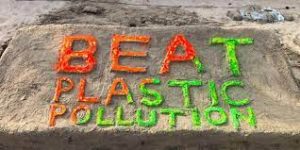 The Tourism department in Kerala has launched the 'Beat Plastic Pollution' campaign to maintain the cleanliness and environmental integrity of the state's beaches.
The initiative was introduced on World Environment Day as a collaborative effort involving various stakeholders from the tourism sector and local communities.
As part of the campaign, the local community is being trained to make paper bags and cloth bags as alternatives to plastics, which will not only contribute to environmental conservation but also generate income for the residents.
Such campaigns illustrate the need for local community participation in combating pollution.