Green Energy Corridor (GEC) Phase-II: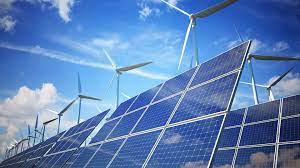 The Cabinet Committee on Economic Affairs, has approved the Green Energy Corridor (GEC) Phase-II – Inter-State Transmission System (ISTS) for a 13 GW Renewable Energy Project in Ladakh.
Green Energy Corridor (GEC) is an initiative aimed at integrating and evacuating renewable energy into India's power grid, promoting sustainable growth, and enhancing energy security. It has two phases.
Power Grid Corporation of India Limited (POWERGRID) is Implementing Agency
GEC-1 Implementation Already underway in Gujarat, Andhra Pradesh, Karnataka, Himachal Pradesh, Maharashtra, Madhya Pradesh, Tamil Nadu, and Rajasthan, aiming to integrate and evacuate 24GW of Renewable Energy (RE).
GEC-2 Implementation Planned for seven states: Gujarat, Himachal Pradesh, Karnataka, Kerala, Rajasthan, Tamil Nadu, and Uttar Pradesh.
Targeting grid integration and power evacuation of around 20 GW of RE projects over five years (FY 2021-22 to 2025-26).
Objectives is to Synchronize renewable energy (wind and solar) with conventional power sources.