Green Freight Corridor-2: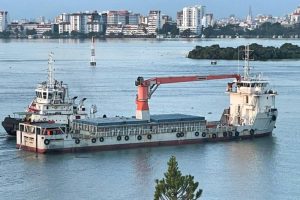 Ministry of Shipping launched the maiden voyage under Green Freight Corridor-2 on June 30, 2021.
Green Freight Corridor-2 is a coastal shipping service.
Voyage was launched from Cochin port to Beypore and Azhikkal ports located in north Kerala.
First voyage service was launched in line with ministry's plans to improve connectivity and synergies between major & non-major ports by promoting coastal trading.
This step is also aiming to

Create intermodal & sustainable customer solutions,
Improve use of waterways,
Cut road & rail traffic and
Cut logistical expenditures.