Today Current Affairs: 9th March 2021 for UPSC IAS exams, State PSC exams, SSC CGL, State SSC, RRB, Railways, Banking Exam & IBPS, etc
Earth's Hidden Layer: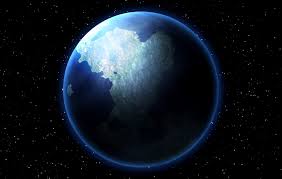 Scientists have recently detected the signs of a hidden structure inside the core of Planet Earth. This sign has the potential to change the long-standing narrative of what lies at centre of Earth. This layer is being termed as the fifth layer'.
As per the long-standing narrative, there exists four layers namely; crust, mantle, outer core and inner core.
Scientists have also spotted reportedly some changes in the structure of iron within the inner core.
These changes suggest that a new boundary line' is stretching for about 650 kilometres from the centre of the Earth.
The Daily Mail reports that the researchers are getting the sign of fifth layer for more than a decade.
However, the detection was proved near impossible.
The researchers are suspecting about the fifth after they study the travel time data of the seismic waves which are travelling inside the Earth.
The data was captured by the International Seismological Centre.
Following the data, the scientists and researchers used their new algorithm in order to search and discover the evidence of changes in the structure of inner core of the Earth.
Though it is difficult to detect the minute changes, the researchers somehow demonstrate that two separate cooling events occurred in the history of the planet.
MeitY Digital Payment Scorecard: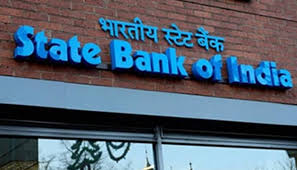 The Ministry of Electronics & Information Technology (MeitY) has released the list of "Digital Payment Scorecards".
In the list, the State Bank of India (SBI) has topped for the third consecutive months.
The digital payment scorecard tracks the performance of the Commercial Banks on several digital parameters.
SBI maintained the top remitter bank by recording the highest UPI transaction volume which accounted for nearly Rupees 640 million.
SBI has also emerged as the largest issuer of debit cards.
It issued over 290 million debit cards with a 30% market share with respect to card spends and 29% share with respect to transaction volume.
Bank has also made steady progress with respect to increasing payment acceptance infrastructure.
SBI has processed the 6.36 billion transactions on its digital platforms which accounts for 67% of the total transaction volume of the bank.
The bank accounts for around 25% market share by the transaction volume of its mobile banking.
As per the SimilarWeb, the internet banking service of the SBI  was ranked first in terms of online traffic in the category of banking credit and lending.
Declaration Of World Heritage Sites By UNESCO: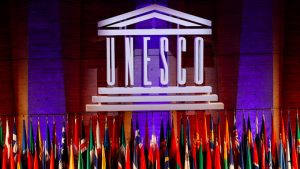 Union Minister of Culture and Tourism informed Lok Sabha about the Declaration Of World Heritage Sites By UNESCO.
At present, India has 38 World Heritage Properties. All the sites under the Ministry are conserved as per ASI's Conservation Policy.
At present, India has 42 sites listed under the Tentative List which is a pre-requisite condition for inscription as World Heritage Site.
Dholavira: A Harappan City' has been submitted for the nomination of World Heritage Site in 2019-2020.
Nomination dossiers of 'Santiniketan, India' and 'Sacred Ensemble of Hoysalas' have been submitted to UNESCO for the year 2021-22 cycle.
Augmentation of sites on the World Heritage List/Tentative List is a continuous process and sites are selected on the basis of their potential for fulfilling criteria under Operational Guidelines and demonstration of Outstanding Universal Value.
Janaushadhi Diwas: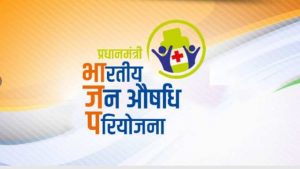 The Bureau of Pharma PSUs of India (BPPI) celebrated the 3rd Janaushadhi Diwas (7th March 2021) to spread awareness about quality generic medicines, available at low prices.
Theme of Janaushadhi Diwas was "Seva Bhi – Rozgar bhi".
The Janaushadhi week was celebrated across the country from 1st-7th March 2021.
As a part of celebrations, the Prime Minister inaugurated the 7,500th Janaushadhi Kendra at NEIGRIHMS, Shillong.
Janaushadhi Kendra:
Bureau of Pharma PSUs in India (BPPI) supports Janaushadhi Kendras as a part of Pradhan Mantri Bhartiya Janaushadhi Pariyojana.
These are the centers from where quality generic medicines are made available to all.
The number of stores has grown to more than 7400 and all 734 districts of the country have Janaushadhi Kendras.
Government grants of up to Rs. 2.5 lakhs are provided for the setting up of Pradhan Mantri Janaushadhi Kendras, which can be set up by doctors, pharmacists, entrepreneurs, Self Help Groups (SHGs), NGOs, charitable societies, etc. at any suitable place or outside the hospital premises.
Pradhan Mantri Bhartiya Janaushadhi Pariyojana (PMBJP):
PMBJP is a campaign launched by the Department of Pharmaceuticals in 2008 under the name Jan Aushadhi Campaign.
The campaign was revamped as PMBJP in 2015-16.
Bureau of Pharma PSUs of India (BPPI) is the implementation agency for PMBJP.
The Bureau of Pharma PSUs of India works under the Ministry of Chemicals & Fertilizers.
BPPI has also developed the Janaushadhi Sugam Application.
PMBJP stores have been set up to provide generic drugs, which are available at lesser prices but are equivalent in quality and efficacy as expensive branded drugs.
It also intends to extend the coverage of quality generic medicines so as to reduce the out-of-pocket expenditure on medicines and thereby redefine the unit cost of treatment per person.
A medicine under PMBJP is priced on the principle of a maximum of 50% of the average price of the top three branded medicines.
Therefore, the price of Janaushadhi Medicines is cheaper at least by 50% and in some cases, by 90% of the market price of branded medicines.
Radio-Loud' Quasar: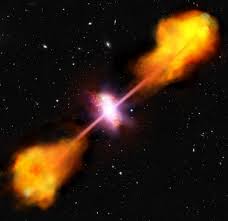 An international team of astronomers has discovered the most distant 'Radio-Loud' Quasar with the help of the European Southern Observatory's Very Large Telescope (ESO's VLT).
Quasars:
Quasars are very luminous objects in faraway galaxies that emit jets at radio frequencies.
The word quasar is short for "quasi-stellar radio source".
The name, which means star-like emitters of radio waves, was given in the 1960s when quasars were first detected.
The name is retained today, even though astronomers now know most quasars are faint radio emitters. In addition to radio waves and visible light, quasars also emit ultraviolet rays, infrared waves, X-rays, and gamma-rays.
Most quasars are larger than our solar system. A quasar is approximately 1 kiloparsec in width.
They are only found in galaxies that have supermassive blackholes which power these bright discs.
Black hole refers to a point in space where matter is so compressed as to create a gravity field from which even light cannot escape.
Most active galaxies have a supermassive black hole at the centre which sucks in surrounding objects.
Quasars are formed by the energy emitted by materials swirling around a blackhole right before being sucked into it.
They are further categorised into the "radio-loud" and the "radio-quiet" classes.
Radio-loud:
They are with powerful jets that are strong sources of radio-wavelength emission.
These make up about 10% of the overall quasar population.
Radio-quiet :
They are those quasars lacking powerful jets, with relatively weaker radio emission than the radio-loud population.
The majority of quasars (about 90%) are radio-quiet.
USA President's New Peace Initiative: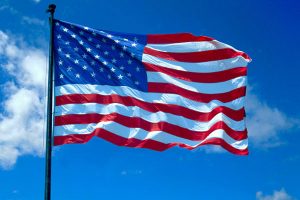 The USA President has envisaged a New Peace Initiative (Plan) to decide on the roadmap for peace in Afghanistan.
Under the plan, the USA proposed a regional conference under the United Nations auspices with foreign ministers of the
USA, India, Russia, China, Pakistan and Iran to discuss a "unified approach" on Afghanistan.
USA President's New Peace Initiative:
Delay in Withdrawal of Troops: This peace plan has kept open the possibility that the USA troops, currently deployed in Afghanistan, might stay on for a longer time.
Under the earlier USA- Taliban Deal, the USA had promised to withdraw all troops by May, 2021.
The USA is pressing the Taliban to accept an immediate agreement to reduce violence for 90 days that will provide the space for the peace initiative.
The USA will not be "dictating terms" to the Afghan parties, but facilitating an inclusive interim government, an agreement on the "foundational principles" for a new political order, and a "permanent and comprehensive ceasefire".
The USA is asking Turkey to convene a meeting of the government in Kabul (capital of Afghanistan) and the Taliban to finalize a peace settlement.
The USA asked the United Nations to convene a meeting of the foreign ministers from China, Russia, Pakistan, Iran, India, and the United States to develop a "unified approach" to peace in Afghanistan.
Chabahar Port: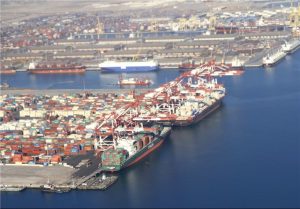 India expressed its intent to include Chabahar port in the 13-nation International North South Transport Corridor (INSTC) that extends from India to Russia, and to expand INSTC membership by including Afghanistan and Uzbekistan, at a "Chabahar Day" event organised as part of Maritime India summit.
This Summit saw participation from several regional officials including infrastructure Ministers from Afghanistan, Armenia, Iran, Kazakhstan, Russia and Uzbekistan.
About India's Proposal:
Pitching for Chabahar in the INSTC which goes via Iran's biggest port Bandar Abbas, India proposed that the land route via Kabul (Afghanistan) and Tashkent (Uzbekistan) would form the INSTC's "Eastern corridor".
India's push to include Chabahar in the INSTC could have been made with an eye on the new Biden administration's push for restoring talks with Iran on the JCPOA nuclear agreement, and the possible easing of some sanctions.
Establishing an eastern corridor through Afghanistan would maximise its potential.
India highlighted Chabahar's role in recent years in sending Indian humanitarian aid and emergency supplies to Afghanistan and Iran and in opening up trade opportunities.
Chabahar Port:
It is located on the Gulf of Oman and is only 72 km away from the Gwadar port in Pakistan which has been developed by China.
It is the only Iranian port with direct access to the Indian ocean and consists of two separate ports named Shahid Beheshti and Shahid Kalantari.
Afghanistan, Iran, and India signed a tripartite agreement on developing Chabahar port and setting up a trilateral transport and transit corridor in 2016.
Ministry of Women and Child Development: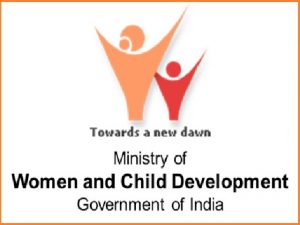 For effective implementation of various schemes and programs of the Ministry of Women and Child Development, all major schemes of the Ministry have been classified under 3 umbrella schemes viz. Mission Poshan 2.0, Mission Vatsalya and Mission Shakti.
Schemes included under the Umbrella Scheme are as follows:
Saksham Anganwadi and POSHAN 2.0 : Umbrella ICDS – Anganwadi Services, Poshan Abhiyan, Scheme for Adolescent Girls, National Creche Scheme.
Mission VATSALYA: Child Protection Services and Child Welfare Services.
Mission Shakti (Mission for Protection and Empowerment for Women):

SAMBAL (One Stop Centre, Mahila Police Volunteer, Women's Helpline/Swadhar/Ujjawala/Widow Homes etc.)
SAMARTHYA (Beti Bachao Beti Padhao, Creche, Pradhan Mantri Matru Vandana Yojana, Gender Budgeting/Research)
Mission Shakti will run in convergence with the other Missions/ Umbrella Schemes of M/o WCD [viz. Mission POSHAN 2.0; Mission VATSALYA; & Mission SAKSHAM-ANGANWADI (including-common-knowledge-cum-admin-backbone-from-national-to-panchayat-level).
Parliamentary Standing Committee On Water Resources: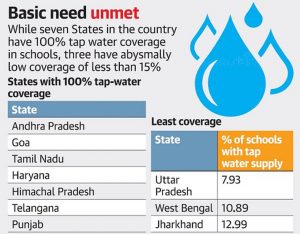 According to information provided to the Parliamentary Standing Committee on Water Resources, Only half of government schools and anganwadis have tap water supply, despite a 100-day campaign for 100% coverage being launched by the Jal Shakti Ministry in October 2020.
Less than 8% of schools in Uttar Pradesh and 11% in West Bengal have it, while it is available in only 2-6% of anganwadis in Assam, Jharkhand, Uttar Pradesh, Chhattisgarh and Bengal.
The campaign to provide potable piped water supply for drinking and cooking purposes and tap water for washing hands and in toilets in every school, Anganwadi and ashram shala or residential tribal school was launched on October 2, Gandhi Jayanti.
The 100-day period should have ended on January 10, 2021. However, as of February 15, only 48.5% of anganwadis and 53.3% of schools had a tap water supply, the Ministry told the Parliamentary panel.
Seven States — Andhra Pradesh, Goa, Haryana, Himachal Pradesh, Tamil Nadu, Telangana, and Punjab — achieved 100% coverage.