Growth In Agriculture Sector : Report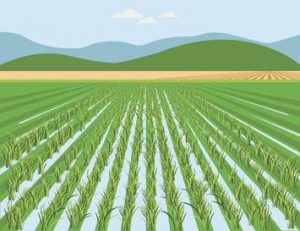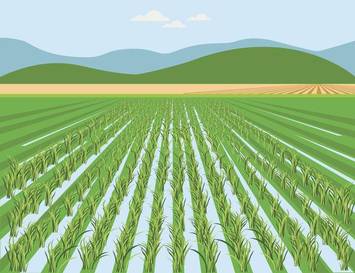 The agriculture sector in India has experienced buoyant growth in the past two years.
India's agricultural exports are poised to scale a new peak in the financial year ending March 31, 2023.
But so are imports, bringing down the overall farm trade surplus.
The value of farm exports in April-December 2022 was 7.9% higher (USD 39 Billion) than the USD 36.2 bn for the corresponding period of the previous year.
However, imports have grown 15.4% (USD 27.8 bn) in Apr-Dec 2022, over the USD 24.1 bn for Apr-Dec 2021.
As a result, there has been a further shrinking of the surplus on the farm trade account.
The two big contributors to India's agri-export growth have been Rice and Sugar.

Rice: India in 2021-22 shipped out an all-time-high 21.21 million tonnes (mt) of rice valued at USD 9.66 billion.That included 17.26 mt of non-basmati and 3.95 mt of basmati rice.
Sugar: Sugar exports hit a record value of USD 4.60 billion in 2021-22, as against USD 2.79 billion in last fiscal.

This fiscal has seen a further surge of 43.6%, from USD 2.78 billion in April-December 2021 to USD 3.99 billion in April-December 2022.
However, exports of some big-ticket items have faltered or slowed, such as spices, wheat, buffalo meat etc.
India's total edible oil imports rose from 13.13 mt in 2020-21 to 14.03 mt in the 2021-22 oil year (Nov-Oct), and increased further by 30.9% from 2.36 mt in Nov-Dec 2021 to 3.08 mt in Nov-Dec 2022.
India has turned from a net exporter to a net importer of cotton.
Cashew: During April-December 2022, imports have posted a 64.6% rise to USD 1.64 billion from USD 996.49 million in April-December 2021, even as exports of cashew products have plummeted from USD 344.61 million to USD 259.71 million for the same period.