Taeniogonalos dhritiae : New Species Of Wasp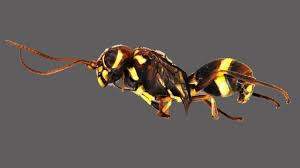 Scientists of the Zoological Survey of India (ZSI) recently discovered a new species of wasp named 'Taeniogonalos dhritiae' in the Western Ghats of Kerala.
Taeniogonalos dhritiae is a new species of wasp discovered in the Ranipuram Hills area in the Western Ghats of Kerala.
It is named after Dr. Dhriti Banerjee, a noted entomologist.
It is a species in the family Trigonalyidae.
While there are about 122 described species of Trigonalyidae in 16 genes worldwide, the knowledge of Indian Trigonalyidae is scanty, with only eight described species till date.
These insects are hyperparasitoids (parasites of parasites) where females lay eggs on other parasitic wasps.
The Trigonalyidae family is found in abundance in parts of Europe, Northern Africa, and Asia.