Haploclastus Nilgirinus : Species Of Tarantula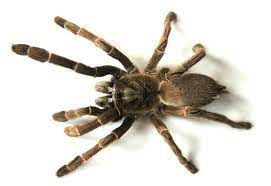 Researchers said that the Haploclastus nilgirinus a species of tarantula could be under threat from habitat loss and climate change.
Haploclastus nilgirinus is an elusive Nilgiri large burrowing spider and a venomous species of tarantula.
It is endemic to the Nilgiris hills of Western Ghats.
It shows sexual dimorphism, the males are much smaller than the females.
It is threatened by the illegal trade in wildlife as well as by climate change,
Tarantulas are a type of large, hairy spider belonging to the family Theraphosidae.
There are over 900 species of tarantulas found all over the world, except for Antarctica.