Govind Ballabh Pant: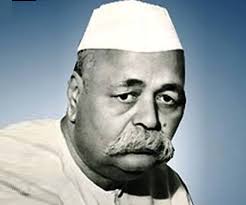 A statue of freedom fighter Govind Ballabh Pant that was removed from the Parliament premises recently would be unveiled at its new location, a roundabout opposite Gurdwara Rakab Ganj on Pandit Pant Marg in Delhi.
Pandit Govind Ballabh Pant (1887 – 1961) was a lawyer, an Indian freedom fighter and one of the architects of modern India.
In 1921, he was elected to the Legislative Assembly of the United Provinces of Agra and Oudh.
He was an untiring participant in both the Non-Cooperation Movement and the Civil Disobedience Movement.
He was also a member of the Central Legislative Assembly and the Constituent Assembly.
He served as the 2nd Chief Minister of United Provinces from 1937 to 1939.
After independence, he served as the 1st Chief Minister of Uttar Pradesh from 1950 to 1954.
He served as Union Home Minister from 1955–1961.
As Home Minister, his chief achievement was the re-organization of States along linguistic lines.
He was also responsible for the establishment of Hindi as an official language of the central government and a few states.
To honor his exemplary services to the nation, he received Bharat Ratna, in 1957.