Har Gobind Khorana: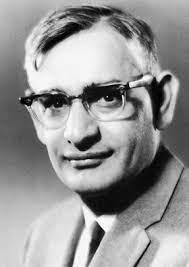 The year 2022 marks the 100th birthday of Nobel Prize-winning chemist Har Gobind Khorana.
Born: January 9, 1922, Raipur, India
He began research on nucleic acids during a fellowship at the University of Cambridge (1951) under Sir Alexander Todd.
He made another contribution to genetics in 1970 when he and his research team were able to synthesize the first artificial copy of a yeast gene.
His later research explored the molecular mechanisms underlying the cell signalling pathways of vision in vertebrates.
His studies were concerned primarily with the structure and function of rhodopsin, a light-sensitive protein found in the retina of the vertebrate eye.
He also investigated mutations in rhodopsin that are associated with retinitis pigmentosa, which causes night blindness.
He shared the 1968 Nobel Prize for Physiology or Medicine with Marshall W. Nirenberg and Robert W. Holley for research that helped to show how the nucleotides in nucleic acids, which carry the genetic code of the cell, control the cell's synthesis of proteins.
In addition to the Nobel Prize, Khorana received the Albert Lasker Basic Medical Research Award (1968) and the National Medal of Science (1987).
The Indian government awarded Khorana the Padma Vibhushan in 1969.