Haryana Prevention Of Unlawful Conversion Of Religion Bill, 2022: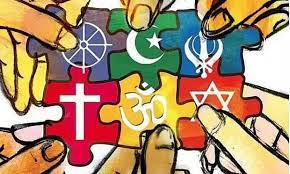 The Haryana Assembly passed the Haryana Prevention of Unlawful Conversion of Religion Bill, 2022, even as Congress lawmakers opposed the Bill and staged a walkout from the House.
The government says the Bill is aimed at preventing religious conversions "through force, undue influence or allurement" while former Chief Minister Bhupinder Singh Hooda said such a law would lead to an increase in the domestic disputes in the cases of inter-religion marriages.
According to the Bill, the proof lies with the accused.
If conversion is done by allurement, use of force, fraudulent means of coercion, then there is a provision of imprisonment of one to five years and a fine of not less than Rs 1 lakh.
Similar Bills in the recent past have been passed in BJP-ruled states including Himachal Pradesh and Uttar Pradesh.