Direction On 100% Utilization Of Fly Ash: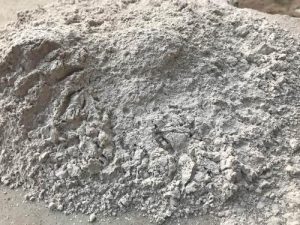 Ministry of Environment, Forest and Climate Change (MoEFCC) has issued directives to form a committee for surveillance of pollution problems caused by Koradi and Khaparkheda coal-fired power plants in Nagpur. Both the plants have also been directed to ensure 100% utilization of fly-ash.
Fly Ash Popularly known as Flue ash or pulverised fuel ash, it is a coal combustion product.
Composed of the particulates that are driven out of coal-fired boilers together with the flue gases.
Depending upon the source and composition of the coal being burned, the components of fly ash vary considerably, but all fly ash includes substantial amounts of silicon dioxide (SiO2), aluminium oxide (Al2O3) and calcium oxide (CaO), the main mineral compounds in coal-bearing rock strata.
Minor constituents include: arsenic, beryllium, boron, cadmium, chromium, hexavalent chromium, cobalt, lead, manganese, mercury, molybdenum, selenium, strontium, thallium, and vanadium, along with very small concentrations of dioxins and PAH compounds. It also has unburnt carbon.
All the heavy metals found in fly ash nickel, cadmium, arsenic, chromium, lead, etc—are toxic in nature.
They are minute, poisonous particles accumulate in the respiratory tract, and cause gradual poisoning.
For an equal amount of electricity generated, fly ash contains a hundred times more radiation than nuclear waste secured via dry cask or water storage.
The breaching of ash dykes and consequent ash spills occur frequently in India, polluting a large number of water bodies.
The destruction of mangroves, drastic reduction in crop yields, and the pollution of groundwater in the Rann of Kutch from the ash sludge of adjoining Coal power plants has been well documented.