What Is MiCA?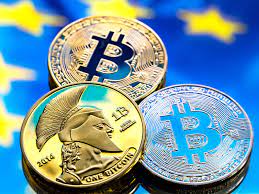 The European Union, approved the world's first set of comprehensive rules 'the Markets in Crypto-Assets (MiCA) law' for cryptocurrency markets.
The Markets in Crypto-Assets (MiCA) law, will regulates cryptocurrencies for the first time in its entirety.
It is anticipated to set new standards for regulation of cryptocurrencies globally.
MiCA will impose compliance on the issuers of crypto assets, who are defined as the "legal person who offers to the public any type of crypto-assets".
It will apply to crypto-asset service providers (CASPs) providing one or more of these services the operation of a trading platform like CoinBase, custody, and administration of crypto assets on behalf of third parties (customers), the exchange of crypto assets for funds/other crypto-assets, the execution of orders for crypto assets, the placing of crypto assets, providing transfer services for crypto assets to third parties, providing advice on cryptoassets and crypto-portfolio management.
The regulation prescribes different sets of requirements for CASPs depending on the type of cryptoassets.
The base regime will require every CASP to get incorporated as a legal entity in the EU.
They can get authorised in any one member country and will be allowed to conduct their services across the 27 countries.
They will then be supervised by regulators like the European Banking Authority and the European Securities and Markets Authority, who will ensure that the companies have the required risk management and corporate governance practices in place.
CASPs will have to demonstrate their stability and soundness, ability to keep the funds users safe, implementation of controls to ensure they are not engaging in proprietary trading; avoidance of conflicts of interest, and their ability to defend against market abuse and manipulation.
Besides authorisation, service providers of stablecoins also have to furnish key information in the form of a white paper.
It will mention the details of the crypto product and the main participants in the company, the terms of the offer to the public, the type of blockchain verification mechanism they use, the rights attached to the cryptoassets in question, the key risks involved for the investors and a summary to help potential purchasers make an informed decision regarding their investment.
Issuers of stablecoins will also be required to maintain sufficient reserves corresponding to their value to avoid liquidity crises.
Another legislation passed with MiCA requires crypto companies to send information of senders and recipients of cryptoassets to their local anti-money laundering authority, to prevent laundering and terror financing activities.