Hydroponics Farming: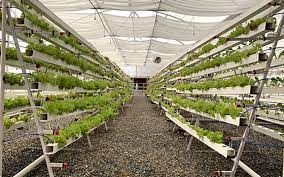 The Union Minister of Agriculture and Farmers' Welfare informed the Lok Sabha that ICAR-Indian Institute of Horticulture Research, Bengaluru (IIHR) has developed a variant of hydroponics.
Hydroponics Farming is a viable alternative to traditional farming methods for soil less cultivation for enhancing productivity and water use efficiency.
Hydroponics is a new concept in India and gaining popularity among entrepreneurs and innovative farmers, who are looking for sustainable and efficient ways to grow crops.
At present, this technology is mostly confined to urban farming, rooftop gardening and commercial farming.
Cocoponics" or the Soilless production of vegetables, using cocopeat as a substrate, which has been found to be comparatively more successful in many vegetable crops.