ICAR – Sugarcane Breeding Institute (ICAR-SBI):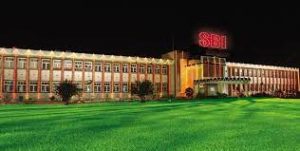 ICAR – Sugarcane Breeding Institute (ICAR-SBI), Coimbatore in collaboration with Anamalai Tiger Reserve, conducted a campaign on "Knowledge empowerment of tribals' and launched its STC (Scheduled Tribe Component) project at Attagatti in Anamalai Tiger Reserve (ATR), on 5 January 2022.
Unlike other tiger reserves, the Anamalai Tiger Reserve has diverse groups of indigenous people, he mentioned.
The 'Malasar' tribes are of great help to the Forest Department in training the elephants with their profound knowledge and skill on handling Asian elephants, the Deputy Director said that saving tribals is akin to saving forests.
This is the first time this project is being implemented in ATR.
The interventions by the Institute for implementing STC, was finalized based on a systematic need assessment by conduct of Focus groups among two tribes viz., 'Malasar' and 'Malai malasar' tribes belonging to the tribal settlements of Nagaroothu -1, Nagaroothu – 2, Old Sarkarpathy, Chinnarpathy, Koomaatti and Paalakinaru.
Since over 47 lakhs of Indian tribal children suffer from chronic nutrition deprivation, the tribal community in these settlements, will be educated on setting up and maintaining a nutrition garden and kitchen garden seed kits will be distributed during this campaign on 'knowledge empowerment of tribals' .