Index-linked Insurance Policies (ILIPs):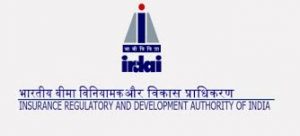 A committee was set up by the Insurance Regulatory and Development Authority of India (IRDAI) on the request of some insurers. The committee has recommended introducing index-linked insurance policies (ILIPs).
Index-linked insurance policies (ILIPs):
The returns coming from the ILIPs will be linked to benchmark indices.
ILIPs are the Insurance products linked with the benchmark indices.
It includes a 10-year Sovereign Bond Index, Sensex or Nifty, etc.
The ILIPs linked with the government bonds are less risky while those linked with the equity-based indices will go through the fluctuation in returns in accordance with the stock market performance.
ILIPs are the alternative or complementary option to the current conventional guaranteed products such as annuities and savings products.
It can also be used as unit-linked insurance plans (ULIPs) with respect to the volatile markets and stressed interest rates.
The ILIPs can be regarded as a life insurance policy under Section 10(10D) and taxability of the Insurance Policy Act.