IMF Bailouts: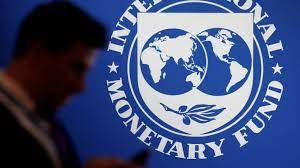 The International Monetary Fund (IMF) recently confirmed a USD 3 billion bailout plan (under Extended Fund Facility (EFF)) for Sri Lanka's struggling economy.
Bailout is a general term for extending financial support to a company or a country facing a potential bankruptcy threat.
It can take the form of loans, cash, bonds, or stock purchases.
A bailout may or may not require reimbursement and is often accompanied by greater government oversee and regulations.
When a country borrows from the IMF, the government agrees to adjust its economic policies to overcome the problems that led it to seek financial assistance.
These policy adjustments are conditions for IMF loans and help to ensure that the country adopts strong and effective policies,
For instance in the case of Sri Lanka and Pakistan, both countries have witnessed domestic prices rise rapidly and the exchange value of their currencies drop steeply against the U.S. dollar.
A rapid, unpredictable fall in the value of a currency can destroy confidence in said currency and affect economic activity as people may turn hesitant to accept the currency in exchange for goods and services.
In the case of Sri Lanka, a decrease in foreign tourists visiting the country led to a steep fall in the flow of U.S. dollars into the nation.
IMF:
IMF was set up in 1945 out of the Bretton Woods conference.
It is governed by and accountable to the 190 countries that make up its near-global membership.
Headquartered in Washington, D.C.
India became a member in December 1945.