Aditya-L1 Solar Mission: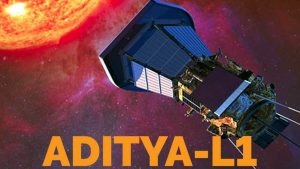 The Indian Space Research Organisation (ISRO) will launch the Aditya-L1 solar mission on September 2, 2023.
The spacecraft will be launched from the Sriharikota spaceport on the PSLV rocket.
Aditya-L1 aims to study the Sun from a halo orbit around the Lagrangian point 1 (L1) of the Sun-Earth systems, about 5 million km away from Earth.
Mission Objective is to study the Sun, its upper atmospheric dynamics (chromosphere and corona), and understand the physics of the solar corona and its heating mechanism for the five-year time period.
Launch Vehicle : Polar Satellite Launch Vehicle (PSLV)
Purpose of Studying the Sun To gain a deeper understanding of the Sun's radiation, heat, flow of particles, and magnetic fields; provide clues about the high temperature of the solar corona; understand space weather dynamics; and offer early warnings for solar events.
Importance of L1 Point  provides an unobstructed view of the Sun, even during phenomena like an eclipse; allows payloads to directly observe the Sun; makes the mission fuel-efficient.
Benefits of Studying the Sun from Space Provides more detailed information due to the absence of Earth's atmosphere; helps understand solar phenomena; enables monitoring of solar events and their potential impacts on Earth.