India Bans Non-Basmati White Rice Exports: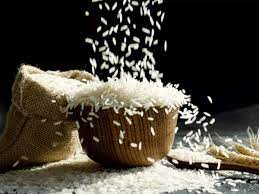 The Indian government has imposed an immediate ban on the export of non-basmati white rice, except for certain ongoing shipments.
This variety of rice had accounted for 25% of the total rice exports from the country.
This step was taken in response to the 11.5% increase in domestic rice prices in 2022 and a subsequent 35% surge in exports of this rice variety during 2022-23.
The Ministry attributed this surge in exports to various factors, including high international prices driven by geopolitical scenarios, El Nino influences, and extreme climatic conditions in other rice-producing countries.
The ban aims to stabilize the domestic market and ensure adequate availability of non-basmati white rice for Indian consumers, while export policies for basmati rice and non-basmati parboiled rice remain unchanged.