Rise Of Non-Communicable Diseases In India: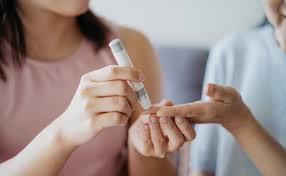 A recent study conducted by the Madras Diabetes Research Foundation in collaboration with the Indian Council of Medical Research (ICMR) and Ministry of Health and Family Welfare has shed light on the growing burden of non-communicable diseases (NCDs) in India.
The study marks the first comprehensive epidemiological research paper to include participants from 31 states and Union Territories.
By including data from a wide range of regions, the study provides valuable insights into the prevalence and impact of NCDs, such as diabetes, in the country.
Findings:

Goa, Puducherry, and Kerala have the highest prevalence of diabetes, with rates approaching 25-26.4%.
Diabetes: India now has 101 million individuals with diabetes.
Prediabetes: The study identified 136 million people with prediabetes.
High blood pressure: 315 million individuals were found to have hypertension.
Obesity: 254 million people were classified as generally obese, while 351 million had abdominal obesity.

The prevalence of generalised obesity stands at 28.6% across the population, while abdominal obesity affects 39.5% of Indians. Female abdominal obesity is particularly high, at 50%.

Hypercholesterolemia: 213 million individuals had fat accumulation in arteries, increasing the risk of heart attacks and strokes.
The study reveals that 24% of Indians suffer from hypercholesterolemia.

High LDL Cholesterol: 185 million individuals had elevated levels of low-density lipoprotein (LDL) cholesterol.
LDL is the "bad cholesterol" because too much of it in blood can contribute to plaque buildup in the arteries.
Cholesterol travels through the blood on proteins called "lipoproteins.