Vision Document To Achieve 2070 Net Zero Target : Jharkhand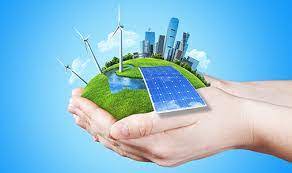 Jharkhand, a state known for its rich mineral resources and significant contribution to India's industrial development, is now gearing up for a remarkable transition towards sustainability and a low-carbon economy.
The state's Department of Forest, Environment, and Climate Change recently released a vision document outlining a comprehensive plan to achieve the net-zero target by 2070.
The document outlines eight thematic areas that are crucial for Jharkhand to achieve its net-zero target by 2070.
These areas encompass a wide spectrum of measures, ranging from renewable energy adoption to environmental preservation.
One of the pivotal thematic areas identified is "Coal Transition."
Being a major source of energy in India, Jharkhand has played a significant role in coal production, contributing more than 16% of the country's total output.
The vision document recognizes the importance of transitioning away from non-renewable resources to mitigate greenhouse gas emissions.
A key component of the plan is the establishment of a 'centre of excellence' on sustainable transition.
This center will play a vital role in helping Jharkhand diversify its economy, moving away from dependence on non-renewable resources and fostering innovation in sustainable practices.